Loyalty + Platforms + Analytics
SCENE rewards entertainment-lovers with innovation + fun.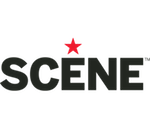 Situation
As one of the most loved entertainment loyalty programs, SCENE is always looking to evolve and enhance the program. As their ongoing loyalty partner, we help them innovate and remain relevant by bringing members together and creating program and partnership experiences that bring joy and fun into the everyday.
Approach
We were engaged from the outset to design, build, and operate the SCENE program using our proprietary Synapze LX loyalty platform. Together, we strive to constantly enhance the program by leveraging data and insights to introduce new perks & benefits and implement new features, partnerships, and promotions that deliver better business results and continuously improve the member experience. 
Results
To date, SCENE has acquired and engaged with nearly 10 million members and is one of the top-rated programs in Canada for customer satisfaction and customer advocacy. The program has been recognized by two international awards for innovation in loyalty and has won several CMA and Loyalty 360 awards in recent years. SCENE is also consistently rated as a top loyalty program in various industry reports.